Email Marketing Guide: Improve Your Email Campaigns
Why do You Need Email Marketing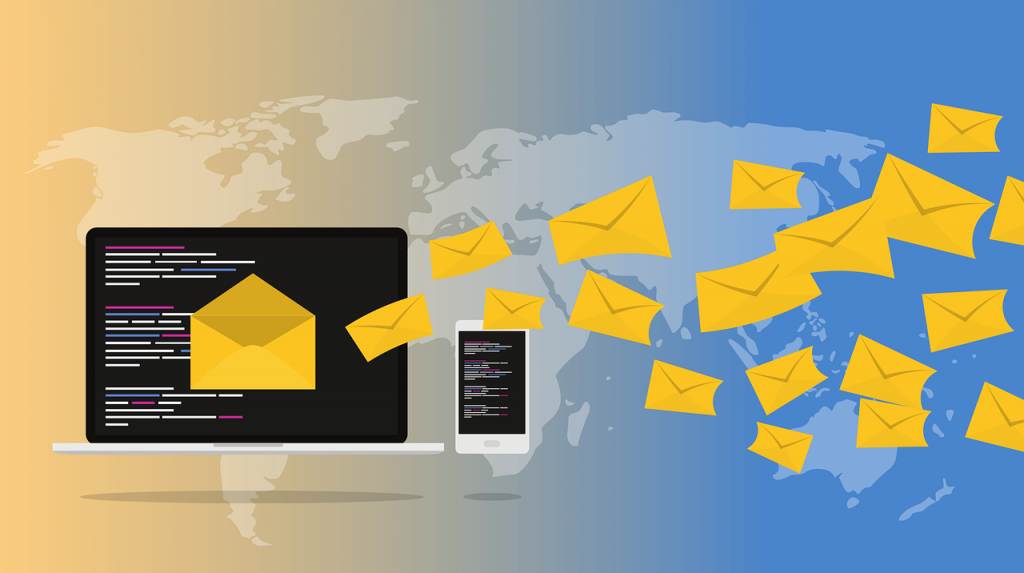 Social media have become one of the main if not the only channel of fun content, so it is quite natural that the approach to email marketing strategy should be altered and improved according to the situation in the market in general. Now it is not enough just to create some plain email design, but one should implement the best practices to involve consumers into so-called email chain and hit the marketing goals.
Your message should be catching enough to become an outstanding, to attract the customers' attention because you know that you are compete not for money as they are but for the people's attention. Below we have collected the list of the best practices mentioned above and some tips and tricks how to make your message work.
How to Get Your Email List and Grow It
Email list building should be everything for you in case you are thinking about the sales boost and improvement of the conversion. Why? Because emails are everywhere. They have 10 times better CTR than Twitter and 3 times better than Facebook. Sounds strange? Still it is facts and raw calculation. Have a closer look at the tips, listed below, and start turning your email marketing into a powerful tool for business right now.
How to Make Perfect Lead Magnet
Making it simple, lead magnet is a piece of information you offer in exchange of customers email. You offer something for free… almost. It can be anything – from an e-book to your specific product or service of value. Here are some ideas how to create a good lead magnet, make it effective and motivate the audience to interact with it.
Offer quick benefits. As we said, you should provide some piece of valuable information for free, for example some cheat sheet or discount.

Be specific. Next, trigger the specific issue and help with the solution

The less, the better. Good lead magnet is not huge. It can fit within one single line
Making Great Email Form
If you are not sure where to start turning your email marketing strategy into a golden mine, we would advise to dip into this paragraph. There are some advices how to create a good email form with examples. We will try to use K.I.S. approach – Keep It Simple.
Offer immediate value. Yes, before getting the first letter in the chain itself provide the customers with some piece of content they would be happy to get, so they will subscribe more willingly.
Specify the details. Here we mean to let people know or even choose how often they might get the letters. It will help your emails to avoid spam filters.

Content should match. If possible, make your form to match the page. It looks reliable and improves trust.

Social proofs are the must. If you are really about the conversion, make people trust you. The easiest way is to use social proof and show how many subscribers you get.

Clear CTA – clear sales. Customers want to have complete control on their actions, so the clearer your CTA is, the better is conversion rate.

There's one important point – do not overload the website with popup messages as far they look like spam.
Blog Post Newsletter
Blog post newsletter is an easy and fast way to attract subscribers to your blog as soon as a new post is issued. Of course if it is composed correctly and attracts the audience. Here are some tips which may help you to get maximum from it.
Solving a problem. Instead of plain title ensure the subscribers that new content will help them somehow.

Calls to action still work, so use one or two. But do not overload the letter, focus on the updates, not on pushing.

P.S. section is also a tool to motivate users to click. Remember? Get 200% from the newsletter.
Choosing an Email Service
To find an email newsletter service is not a big deal. But to find the one fulfilling your needs is much more difficult. Some of them have free trial, some platforms allow to work with limited number of subscribers, some are just expensive. But how to choose the best email marketing service and not to pour all your money? See below TOP-3 services and choose the one you like.
Constant Contact. Considered to be the best one. Has 2-month free trial, good conditions and a lot of additional features for extra payment.
SendInBlue. Another TOP-3 platform, having a forever free plan with some limitations in email's number and a Pre-Paid credit option.
GetResponse. It is a multi-functioning marketing tool, offering additional features and solutions such as webinar platform apart from email sending.
Get Higher Open Rates
One of the main tasks for sales boost is not just to make a juicy letter and send it, but to make customers to open and look through it.
First of all, if you want to increase email deliverability, make sure you skip spam filters, Yes, they exist and they do work. They react on some words in the subject line, so-called 4-letter-words like sale, free and so on.
Secondly, do tests. Forget about all the advices regarding the best time and sending period. Try this ad that and pick the solution working in the most efficient way for your business.
There are another ways to improve the open rate but they all are built around these two.
Optimize Campaigns for Mobile
According to the statistics nowadays up to 80% of all the views in the internet is via the phone, not PC as it was years ago. So there are new issues to be solved for the marketers, who want to process the email campaigns over the mobile devices.
First of all, email design. It should be clear, simple and adaptive.
Always think about the customers. It means less heavy images and sophisticated fonts. Use K.I.S. approach – keep it simple.
Buttons instead of links. Links look poor and are an example of bad UX-design. Buttons are much better and easier to work with.
Try Automation Marketing Campaigns with Autoresponders
Autoresponders are one of the simplest and easiest ways to start warming up the customers to your brand with automated email campaigns. Getting email after an email the user starts trusting you. But there's one condition – the letters should be native and light, without direct sales. Their goal is to warm up, not to hit the subscribers with direct sale.